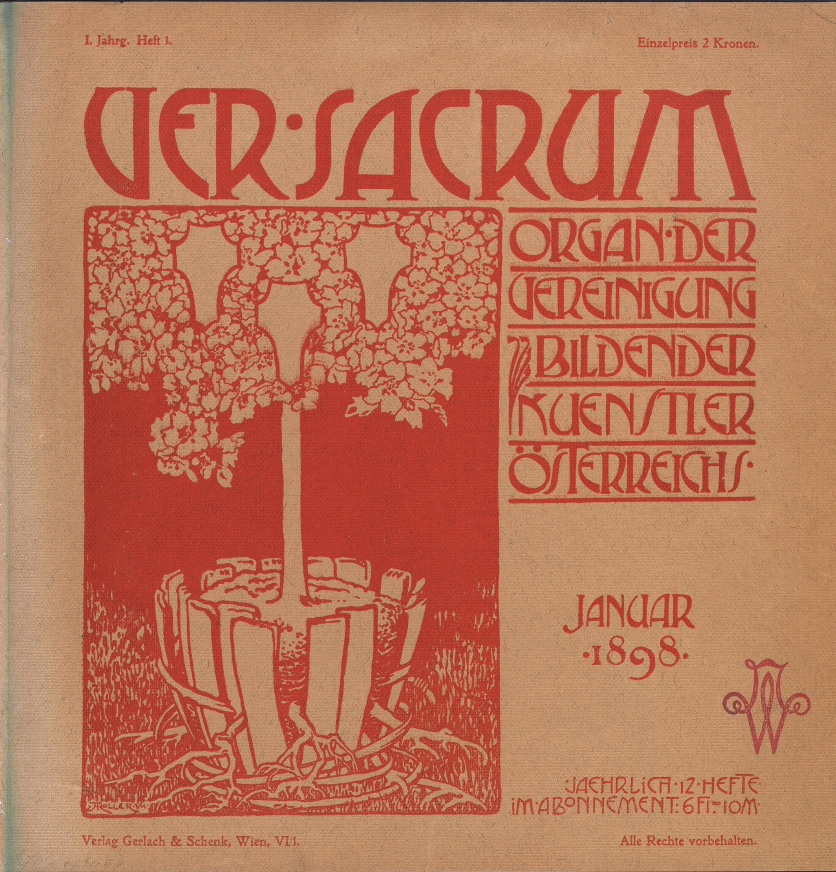 Ver Sacrum(Sacred Spring) as the journal of the Vienna Secession, under the direction of it's president, Gustav Klimt. Published in Vienna from 1898 to 1903 , it featured new concepts of layout, typography and design . For the first two years it was published monthly and then from January 1900 every two weeks. It featured regular contributions by Gustav Klimt, Koloman Moser, Joseph Olbrich, Rudolf Von Alt and other leading figures.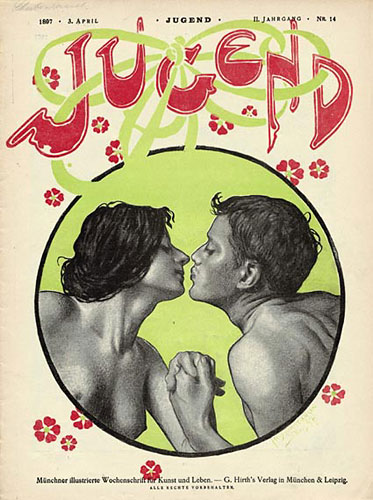 Jugend ("Youth" in German) was a German art magazine that gave the name "Jugendstil" ("Jugend-style"). It was founded by writer Georg Hirth and published from 1896 to 1940. After the death of Hirth in 1916 Franz Schoenberner became the publisher. Editors who worked on Jugend include Hans E. Hirsch, Theodore Riegler and Wolfgang Petzet. There were also the text editors, such as Fritz von Ostini and Albert Matthew, and the photo editor Heinrich Franz Lang. After 1933, the magazine changed to fit in with the trend of National Socialism; nevertheless, it lasted until 1940.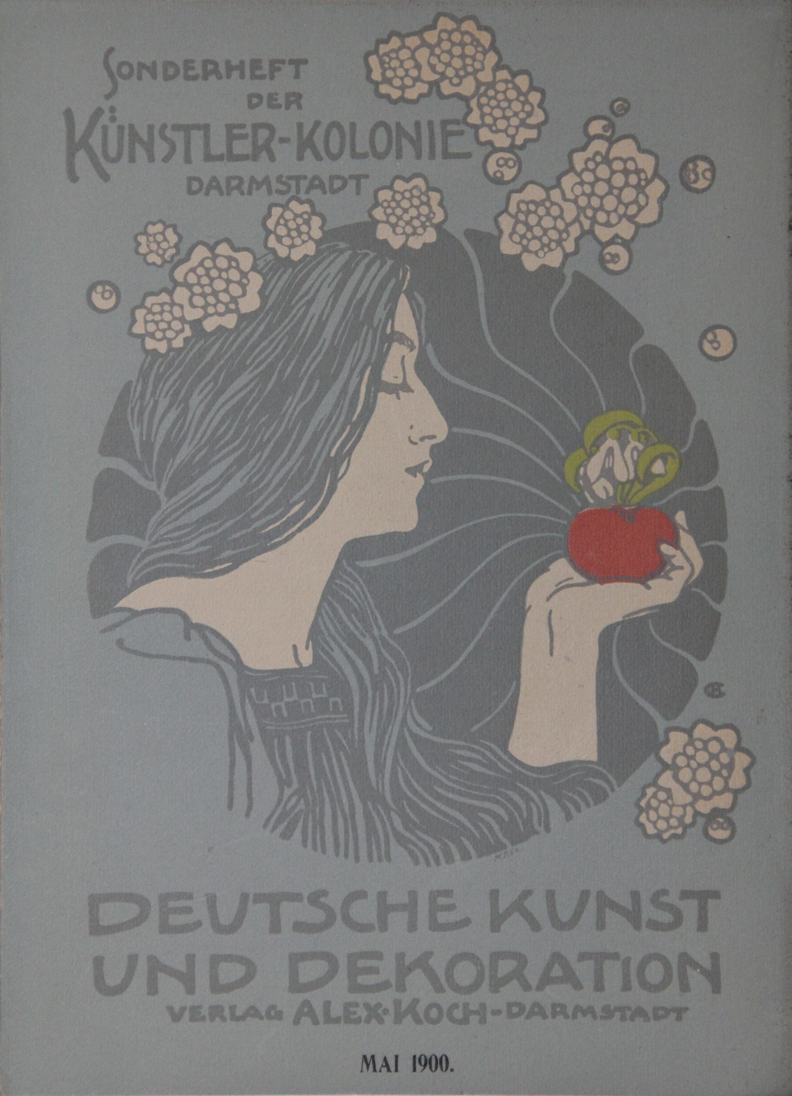 Deutsche Kunst und Dekoration  was founded by Alex Koch in 1897 out of the Darmstadt artists colony. Regular contributors were Hans Christiansen, Peter Behrens, Paul Burck, Marcus Behmer.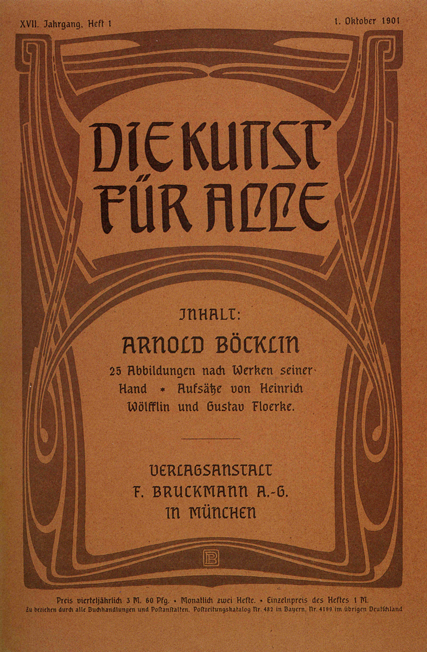 Die Kunst für Alle (Art for All). A monthly magazine on art with contributions by Peter Behrens and Koloman Moser.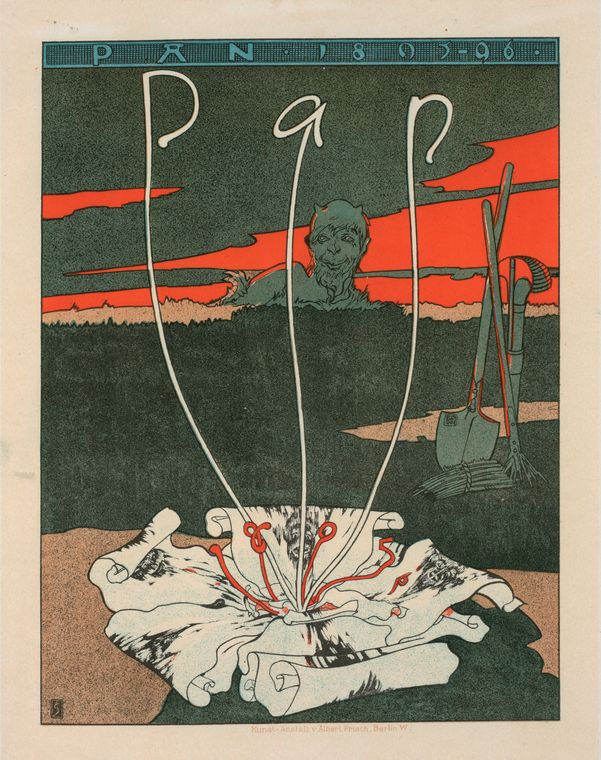 Pan was an arts and literary magazine, published from 1895 to 1900 in Berlin by Julius Otto Bierbaum and Julius Meier-Graefe. The magazine was revived by Paul Cassirer in 1910, published by his Pan-Presse. It's regular contributors were Franz von Stuck, Felix Vallotton, and Thomas Theodor Heine. Alfred Kerr took over the publication of the magazine in 1912 and it appeared only sporadically until 1915.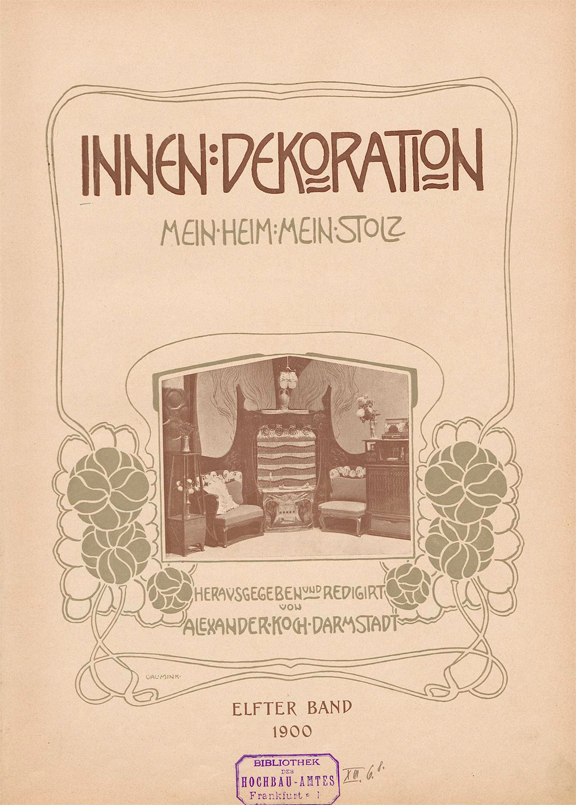 Innen Dekoration was published by Alexander Koch in Darmstadt. Devoted to furniture design and architecture, the journal featured regular contributions from Joseph Olbrich, Henry Van de Velde, and Joseph Hoffmann.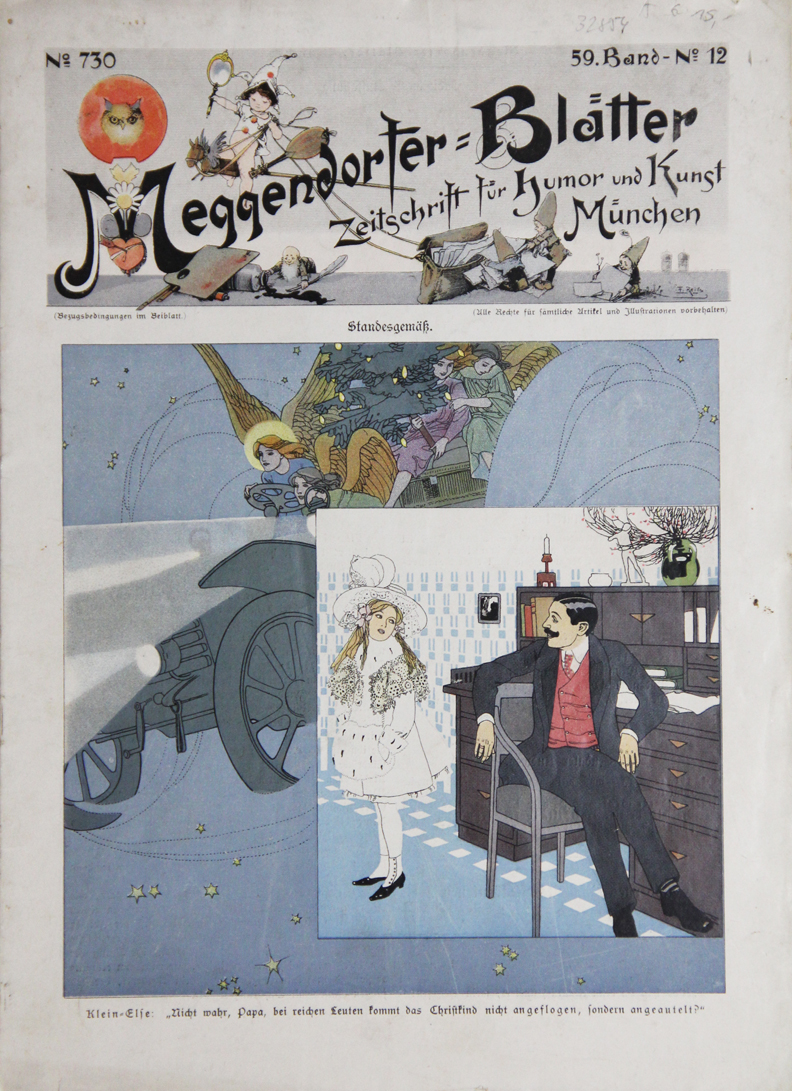 Meggendorfer-Blätter was a satirical journal published from 1889 to 1928. It was founded by Lothar Meggendorfer (1847–1925)  who was himself an illustrator and had the foresight to hire some of the best illustrators of the day.  It featured regular contributions from Koloman Moser (who had been recommended to the editors by Rudolf Larisch), Mila Von Luttich, G. Th Kempf, Julius Klinger, Leo Kainradl, Ferdinand Staeger, and Berthold Loffler.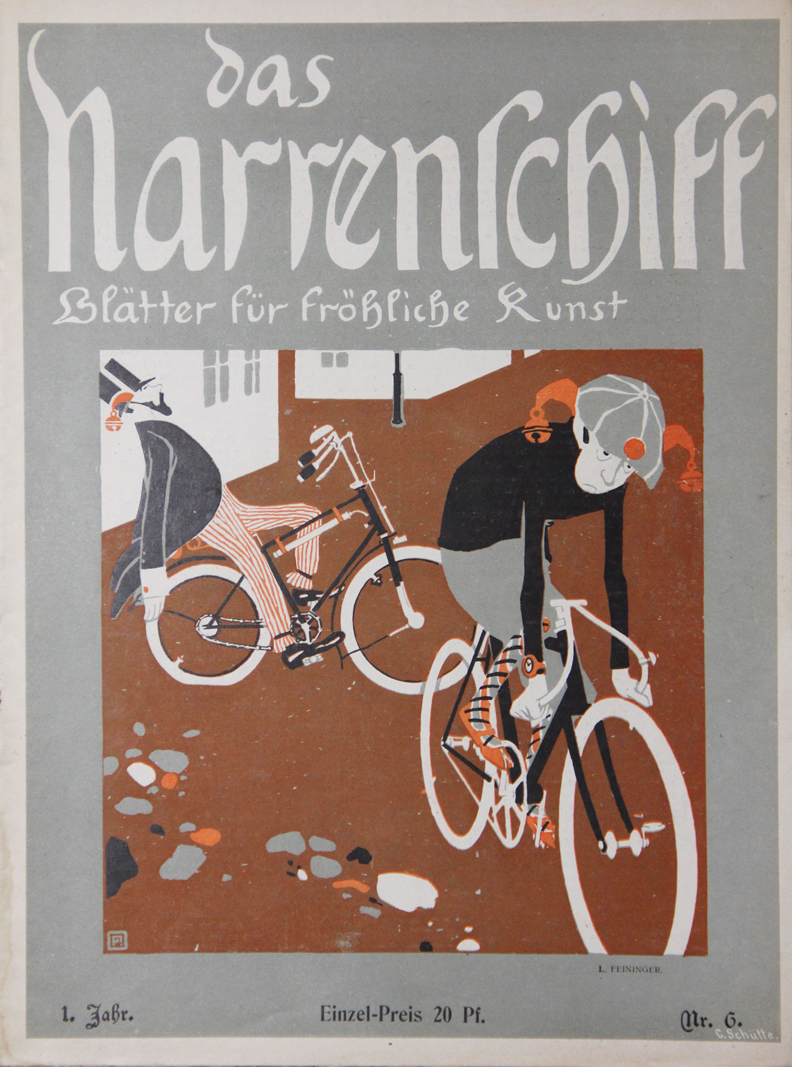 Das Narrenschiff  was an Art journal with contributions by Lyonel Feininger, Julius Klinger, and Hans Baluschek (member of the Berlin Secession)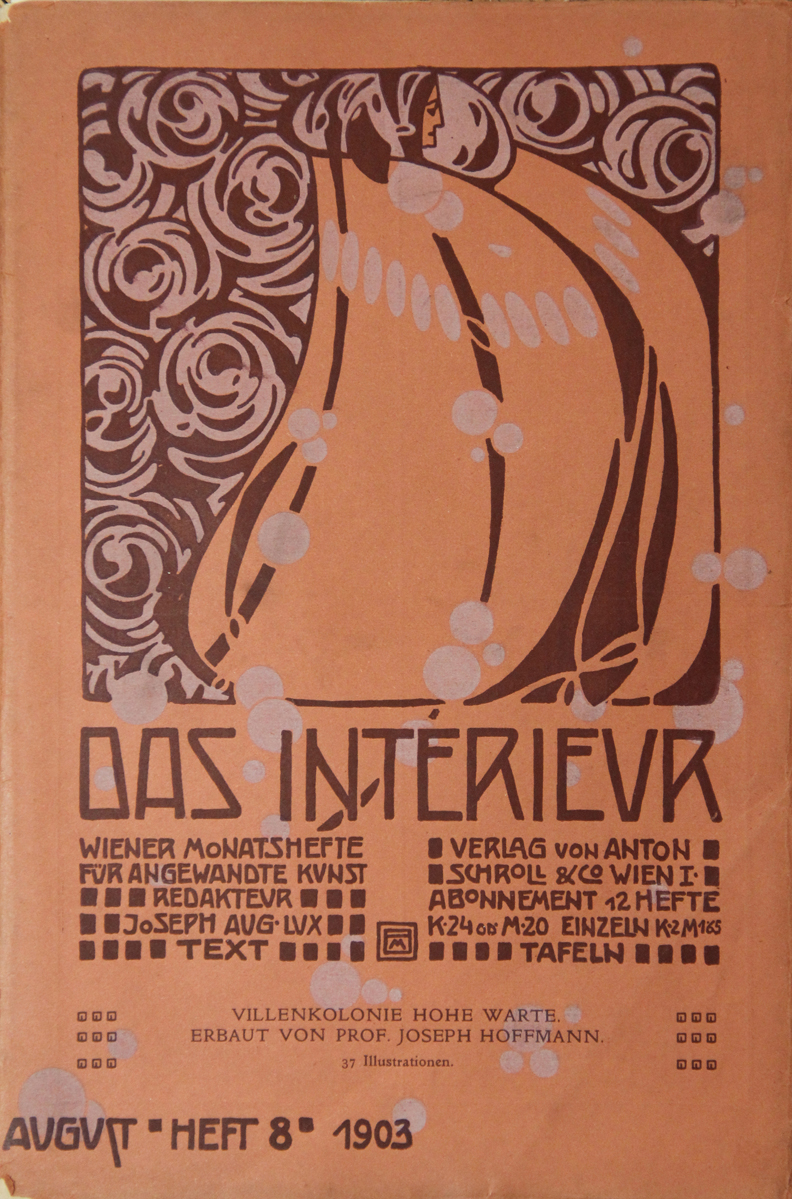 Das Interieur: Wiener monatshefte fur angewandte kunst. A Viennese Journal devoted to Interior Design with contributions by Josef Hoffmann and Erwin Puchinger. Cover design by Max Benirschke.