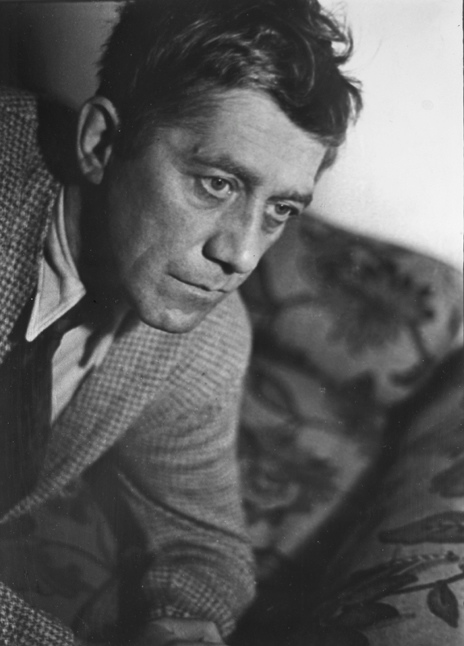 Oskar Kokoschka (1886 – 1980) was an Austrian artist, poet and playwright best known for his intense expressionistic portraits and landscapes. He attended the Kunstgewerbeschule (School of Arts and Crafts) in Vienna  from 1904 to 1909, and was influenced by his professor Carl Otto Czeschka in developing an original style.
The teachers at Kunstgewerbeschule helped Kokoschka gain opportunities through the Wiener Werkstätte. Kokoschka's first commissions were postcards and drawings for children. Kokoschka said that it gave him "the basis of [his] artistic training". His early career was marked by portraits of Viennese celebrities, painted in a nervously animated style.
Kokoschka had a passionate, often stormy affair with Alma Mahler. It began in 1912, shortly after the death of her four-year-old daughter Maria Mahler and her affair with Walter Gropius. After several years together, Alma rejected him, explaining that she was afraid of being too overcome with passion. He continued to love her his entire life, and one of his greatest works, The Bride of the Wind (The Tempest), is a tribute to her. The poet Georg Trakl visited the studio while Kokoschka was painting this masterpiece. Kokoschka's poem Allos Makar was inspired by this relationship.
Deemed a degenerate by the Nazis, Kokoschka fled Austria in 1934 for Prague. In Prague his name was adopted by a group of other expatriate artists, the Oskar-Kokoschka-Bund (OKB), though he declined to otherwise participate. In 1938, when the Czechs began to mobilize for the expected invasion of the Wehrmacht, he fled to the United Kingdom and remained there during the war. With the help of the British Committee for Refugees from Czechoslovakia (later the Czech Refugee Trust Fund), all members of the OKB were able to escape through Poland and Sweden.
During World War II, Kokoschka and his wife lived in Ullapool, a village in Wester Ross, Scotland for several summer months. There he drew with colored pencil (a technique he developed in Scotland), and painted many local landscape views in watercolour.
While in Ullapool, Kokoschka painted a painting of his friend, wealthy industrialist Ferdinand Bloch-Bauer, Uncle of Maria Altmann. The painting hangs at the Kunsthaus Museum in Zurich.
Kokoschka became a British citizen in 1946 and would only regain Austrian citizenship in 1978. He traveled briefly to the United States in 1947 before settling in Switzerland, where he lived the rest of his life. He died in Montreux on 22 February 1980.